Kalam Intellects is a forum for members to extend their support for the benefit of the society, where intellectuals from diverse fields will effectively communicate and arrive at programs to cater to needs of the underprivileged in the Old City of Hyderabad, thus playing a major role in self-reformation for national development.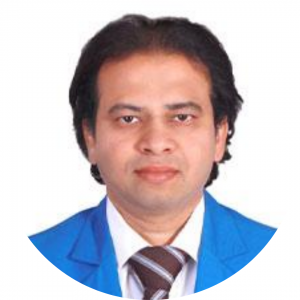 Dr Zahoorullah S MD
Director, Kalam Intellects
Incubation Manager Atal Incubation
Centre ALEAP WE Hub Supported by
AIM, NITI Aayog, GoI

Dr Srilakshmi Nadimpalli
Awards-
Received 4 National and International Awards and Trainer in 11 countries
Dr Dinesh Kumar
Dy. General Manager, Intellectual Property Rights
Dr Mohammed Ahmed Ali
Education-
MBBS, Masters in Clinical Psychology
Dr Tirumalashetty Sravyanika
Awards-
Not yet..will active soon

Dr. Anjaneyulu Musini
Awards-
Dst Srf and Canadian common wealth fellowship
Dr. G Poorna Gowri
Education-
MSc ,MTech, PhD Biotechnology
Awards-
Worked as scientist for 2yrs, Best teacher award in 2003
Dr. Hafeez Basha
Education-
Ph. D (Japan), Post-Doc (Singapore)
Director, Ashoka Institute of Engineering and Technology
Awards-
Young Scientist Award, Dean's Award for Research Excellence (Kumamoto University)

Dr. M. Mohibbe Azam
Principal Scientist, ICAR-Indian Institute of Rice Research, Hyderabad
Awards-
Excellence in Research Award, Outstanding
Achievement Award, Fellowship Award, UGC Junior Research Fellowship (JRF) & UGC Senior Research Fellowship (SRF) award, Fulbright Fellowship


Dr. Sadaf Kalam
Awards-
Total 8 national awards for best oral and poster presentations, including an All India Young Scientist Award.

Dr. Subhan Ali Md
Asst professor/ Researcher
Awards-
ICMR-CENTENARY POST-DOCTORAL RESEARCH FELLOW AWARD, 2017.
Dr.zohra fatima .s
Education-
MBBS,(MD),fellowship in diabetology